Make a booking
Want to know if we have the week free your planning,
contact us here
and we'll get back to you with prices and availability within 24 hours
How far?
We're not as far from all the main tourist areas as you may think. See Florence in Winter, and Rome in Summer, anything goes when you can relax back in the stillness of the Tuscan hills.
See where we are.
Guestbook

I stayed for a few days in June and could easily have spent much longer in the peaceful surroundings. The apartments have been beautifully renovated and were extremely comfortable, you are close to the many stunning hilltop villages for which Tuscany is renowned and the host family are extremely welcoming. I will most definitely be returning!
Miss Goodwille

We really enjoyed our stay in this charming little place in Sarteano. Beautiful surroundings in a modern building but with a touch of old world tuscan design. Very comfortable apartments, well laid out and spacious as well as fully equipped for the week we stayed. Also plenty of parking which was useful. The location is really perfect as a base to explore the region and we thoroughly enjoyed our stay.
Miss Sampson and Mr Shannessy

A week is never enough time, this peaceful hideaway set in the Tuscan hills is a wonderful place to stay and get away from the bustling streets of London. Wondering the local town of Sarteano, and the Friday market gives you a true feeling of Italy. The perfect place to explore Florence, Rome, Montepulciano and the beautiful relaxing thermal spa at Bagno Santo. I'm already planning the next trip!
Mr and Mrs Jones

Casa Olinto is a lovely hideaway in the heart of the Tuscan countryside - an ideal base for exploring the area and very comfortable. Sarteano is very pretty too - and a nighttime trip to the Etruscan hot springs are a must!
Miss Haigh

The house had a wonderful atmosphere that made us feel at home straight away. It was beautifully decorated, very comfortable and the view from the sun-warmed balcony meant we enjoyed drinks out there most evenings. I would highly recommend it to any of my friends.
Miss Poole
NEW pool now open!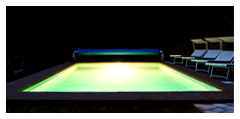 After more than 2 years of planning and hard work we are pleased to announce the Casa Olinto pool is now open and ready to use on those long hot summer days.