Make a booking
Want to know if we have the week free your planning,
contact us here
and we'll get back to you with prices and availability within 24 hours
How far?
We're not as far from all the main tourist areas as you may think. See Florence in Winter, and Rome in Summer, anything goes when you can relax back in the stillness of the Tuscan hills.
See where we are.
Gallery
See photographs of the villa, the local town of Sarteano, Florence and many other local areas.
Photo Gallery
Guestbook
Read some of the testomonies our guests have kindly said about staying at Casa Olinto
Guestbook
Local Areas
Casa Olinto is situated in a perfect location in stunning southern Tuscany. Its position in the hills dividing the Chiana Valley and the Orcia Valley is ideal for families, couples and friends, whether your interests are walking, cycling, shopping in Florence, Siena or Rome, wine tasting in Montalcino or Montepulciano, horse riding, sightseeing, taking a thermal bath or merely lazing in the sun soaking up the surroundings. Peaceful, relaxing and beautiful at any time of the year, this is an ideal place to experience Tuscany.
Sarteano (Siena)
Casa Olinto is on the outskirts of Sarteano, a province of Siena. This medieval town, rising around its 10th century castle dates back as far as Roman and Etruscan times. Excavations have revealed tombs containing bronze and iron age artefacts and untouched Etruscan jewels, urns and bowls that can be seen in the towns enchanting museum in Palazzo Gabrielli.
If you walk through the old town you are taken back in time, its virtually untouched houses and streets lead up to the old castle that you may visit during the summer months and the old convent of Santa Chiara, now a hotel and restaurant with spectacular views. Among the places to visit in the old town are the many restored churches, in particular San Martino, where you can find the famous work of art "The Annunciation" by Beccofino.
Among the most important buildings in the town are; Palazzo Comunale, Palazzo Piccolomini, Palazzo Goti–Fanelli and Palazzo Cennini, dating from as far back as the eleventh century. Without doubt the jewel in the crown would have to be the tiny circular Teatro degli Arrischianti, a beautiful theatre built in 1680 that hosts performances and concerts at various times of the year.
A few kilometres from the centre, a drive through ancient forests and fields will lead you to the stunning Spineto Abbey or up to the ancient hamlet of Castiglioncello del Trinoro, an untouched but still habitable group of houses that boast impressive views over the Orcia valley towards the Amiata Mountain.
Sarteano also has impressive outdoor swimming pools, situated in the midst of the green hills and shaded by large trees. These three pools and large hydro–massage pool are all filled with natural thermo–mineral water that runs down from the Santa Lucia springs, a constant supply of clean water that is the constant temperature of 24°C and has therapeutic qualities for both eye–sight and toning the body.
Events:
In August the town organises the antique games, Il Giostra del Saracino. There is evidence that this jousting game was played from 1400 to 1700 without interruption and has now become a permanent fixture every year on the 15th August and dominates the summer festivals. This horse back competition originates from wayfarers tales about the cruelty the Arab Saracens were capable of, the town is split into 5 teams each with its own horse and rider, with the aim to take a small ring with a wooden lance from the statue of the Saracen.
This event is preceded with a procession in traditional dress and display of flag throwers and musicians.
Florence
Capital of the Tuscany region and a living museum of Art and Culture. The city is spread over the banks of the Arno River, bustling with industry and craft, commerce and science, birthplace of world famous Italians Michelangelo and Dante, inspiration for Boccaccio´s "Decameron" and home to Brunelleschi´s spectacular Cathedral and Dome.
Florence is easily accessible from Casa Olinto, the train station of Chiusi is merely 15 minutes away by car and within an hour or so you can be drinking cappuccino in the Republic square or sitting in the shade of the Cathedral Dome with a glass of Chianti. Whether you wish to visit the Uffizzi Gallery that is bursting with masterpieces or simply peruse the squares that are filled with statues and fountains, Florence is known as the capital of the arts. It is said that 60% of the worlds most important works of art are in Italy and approximately half of these are in Florence.
When you have had enough culture for the day you may want to shop for leather bags and belts in the markets, fashion, sunglasses and shoes around Via Tornabuoni, cheese and wine in the food market, or jewellery on the beautiful Ponte Vecchio bridge, Florence is a shopping paradise for any ages or tastes.
Between shopping and sightseeing there is plenty to see or do and above all to eat with its many restaurants, cafes and trattorias that spill out into the streets. In the summer months the squares are filled with music, dance and theatre, stay outside in one of the cities outdoor cinemas or go inside the theatres for opera, ballet and concerts. "Florence blends its art and culture in such a way that you´ll find there is always something new to see or experience, as it offers endless opportunities to become intimately acquainted with the artistic, architectural, literary and cultural achievements of Italy's past."
Events:
Fashion shows and fairs (January, February, June and July)
"Scoppio del Carro" (Explosion of the cart) (Easter)
"Pitti Filati" – yarn fair (February and July)
Historic Florentine Football (June)
Montepulciano
Montepulciano is considered to be one of the most attractive hilltop towns in Tuscany, a medieval and renaissance town that is completely car free and bursting with art, history and above all... wine. It is built on a ridge of Monte Poliziano, whose name appears on many a wine bottle from this area, the Vino Nobile is among Italy´s best, if you are wine connoisseur or merely an amateur you will not be disappointed by the many wine cellars and shops where you can taste before you buy.
Aside from the "Pulcinella" that rings the bell every hour, places to see are; The main square where you will find the Palazzo Comunale designed by Michelozzo, the Cathedral of Santa Maria Assunta, the church of Santa Maria delle Grazie and the main walls of the town that were designed and built by Antonio da Sangallo the Elder.
Montepulciano is also well known for its pork, cheese, "Pici" pasta, lentils and honey. Not to be missed is a cappuccino on the charming terrace of Cafè Poliziano.
Events:
Cantiere Internazionale d´Arte, exhibition of art (July/August)
Bravio delle Botti – Barrel rolling in costume from the 1300s. (29th August)
[View images of Montepulciano]
Pienza
On top of a hill in the middle of a breathtaking panorama emerges a tiny city, built by request of Pope Pius II and a charming example of renaissance architecture. Pienza is well known in Italy both for its picture postcard, calendar perfect landscape and also for its sheep´s cheese "Pecorino" of which you can find many different forms and types.
Pienza has been on the list of World Heritage sites since 1996 and more recently UNESCO listed the entire Orcia Valley on its World Cultural Landscapes. Worth visiting are the Dome church, papal palace and town hall and spectacular views can be seen at the end of the roads of "Fortune", "Luck" and "Love".
Events:
Pecorino cheese festival (1st Sunday in September)
NEW pool now open!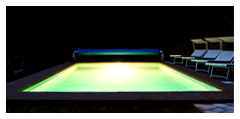 After more than 2 years of planning and hard work we are pleased to announce the Casa Olinto pool is now open and ready to use on those long hot summer days.